GET IN THE BEST SHAPE OF YOUR LIFE IN 3 MONTHS OR YOUR MONEY BACK!
MASSIVE IMPROVEMENTS IN EXPLOSIVE POWER + ATHLETICISM
GAIN MUSCLE + LOSE FAT BY FOCUSING ON EXPLOSIVE MOVEMENTS + ENDURANCE + STRENGTH
BUILT-IN WEEKLY PROGRESSIONS TO ELIMINATE TRAINING PLATEAUS
CUSTOM MEAL PLANS TO ENSURE MUSCLE GAINS, FAT LOSS + TESTOSTERONE INCREASES
ALL IN FIX 30-45 MINUTE WORKOUTS A WEEK!
FULL PRICE $97
ON SALE FOR $67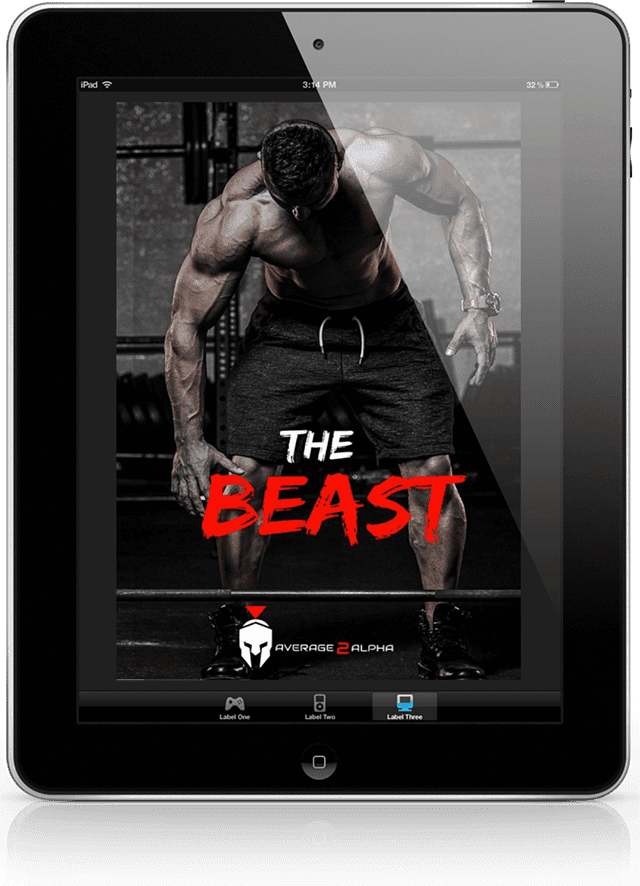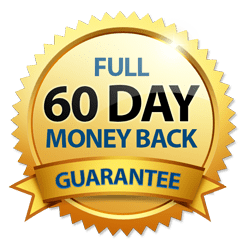 IMAGINE KNOWING THAT YOU CAN HANDLE ANY SITUATION, THAT YOU CAN DOMINATE ANY COMPETITION AND CONQUER ANY OBSTACLE…
The situation doesn't matter…
You've crafter a body that physically intimidates other men, attracts women, and gives you a deep, true confidence that only comes from actually having the goods.
MEN CAN'T FAKE CONFIDENCE!
No matter how hard you try, it will never work. The first time I had real, deep confidence was when I was fighting.
No matter the situation, I knew I could handle it, handle myself, and protect those who needed protecting.
As a man, a lot of your confidence will come from what you can do physically, and how you look physically.
QUESTION: HAS YOUR WORKOUT GIVEN YOU THAT CONFIDENCE?
…You can lose fat but end up losing too much weight and you get too small, which reduces your confidence.
You improve your endurance but lose your power.
Listen, I'm 33 years old. It's not that old, it's not that young, it's somewhere in between, but regardless of my age, regardless of the fact that I'm no longer competing in boxing, I am competing in life, and I want to get in the best shape of my life, now!
Boring bodybuilding programs create pretty insane declines in physical performance.
Yet, programs that focus purely on physical performance often don't include proper progressions…
I've tried both…
When I 'bodybuild', I'm not as athletic, I lack the strength, power, and endurance to hike, hunt, fight, and live an adventurous life.
PROGRAMS ARE DESIGNED TO BE TOO SAFE TO GET THE INSANE RESULTS WE ALL REALLY WANT AND CAN HAVE.
We've heard it, maybe even said it before…
THAT GUY'S A BEAST…
No matter the situation he outperforms everyone…
No matter the scenario he's physically imposing…
I know what you're thinking "my genetics won't let me build that kind of impressive physique"…
FALSE!
You're not there because you haven't trained like a damn beast!
Wouldn't you want to be known as that guy? The guy who's physically impressive and imposing?
You play sports with your pals and no one can keep up…
You're stronger, leaner, and tougher than anyone you know…
You KNOW you can handle yourself in any situation, and you LOOK like you can handle yourself in any situation, no matter how dicey.
You're physically imposing, and then when you hit the field, the mountains, the jungles, and the plains, you're unstoppable.
The truth is, the title of 'being a beast' is earned, it's won through hard work, of course, but with specific straining that helps you get bigger, leaner, and stronger, but also more powerful, more athletic, and with a work capacity that can't be matched.
You're the dad all of the other kids wish they had.
You're the husband all of the other wives wish they had.
You're the businessman all of the other businessmen ask about working out and nutrition.
Simply put, you're a BEAST, and here's how you BECOME that in 3 months:
Building muscle is gaining strength, it's also not just a matter of adding more weight every week, though that's important, you cannot allow your body to get used to the demand you're placing on it or your gains will plateau.
Building muscle is about both the exercises you do, the reps you aim for, and the tempo you train at. The Average 2 Alpha BEAST program forces weekly increases in size and strength by doing all 3:
Undulate Intensity vs Workload
Relatively frequent changes in reps are incredibly important for both strength and muscle gains. Hammering home the same rep count won't get you stronger as fast as you want it to, and it won't help you build muscle at the speed you'd like it to.
Improving your explosive power will have a massive impact on strength, which will have a massive impact on size, but so will more traditional 10-15 rep counts. Your muscles, to develop fully and fast, need a progressive variety in focusing on intensity (lower reps, higher weight), and volume (lower weight, with higher reps and an overall greater weight lifted). This undulation between intensity and volume will help you break through plateaus, which is essentially the primary thing standing between you and the body you want.
Change Time Under Tension + Tempo
Variety does not and cannot stop at rep count. While strength and power largely comes from the concentric phase of the exercise (the push on a bench press or squat, the pull on a deadlift or pull-up), the muscle gains largely come from the eccentric phase of the exercise.
And growth of the constant variety requires changes in tempo – especially the eccentric phase of the exercise. With BEAST, you get this variety in the eccentric phase while constantly focusing on being explosive in the concentric phase.
Add A Variety of Exercises to Attack the Muscle
Have you ever noticed that when you change to a new program or a new way of training you feel stronger and more muscular, even leaner for the first couple weeks of the program? It's because you're attacking your muscles with different exercises, reps, and tempos.
That doesn't and shouldn't mean you have to change programs every couple of months to see and feel those increases. The right program, like AVERAGE 2 ALPHA: BEAST, you're going to be mixing in the necessary, common exercises like deadlifts, the bench press, squats, military presses and so on, with exercises you haven't done in years (farmers walks, crab walks, med ball slams, tire flips etc…) to keep ahead of your body's natural ability to adapt to the demands being placed on it.
Explosive power is necessary to reach your strength potential, but also to reach your potential as a man. Athleticism is explosiveness. It's the vertical leap, the knockout power, the power used to lift a heavy object off of someone that goes beyond just strength, and it's not trained in the same way that strength is trained.
To be a BEAST, you need POWER. And power isn't developed just by lifting heavy things fast, it requires a dramatically different exercise set than muscle and strength. By adding exercises like plyometrics (upper body and lower body, including weighted and bodyweight plyos), and olympic lifts (cleans, snatch, and kettlebell and dumbbell variations of each) BEAST helps you create the athletic, explosive power that you can bring into real life situations, and sports, to PERFORM better.
Lost in most weight training is the development of stamina, and if they train stamina, it's done as a distance runner would do, having a negative impact on lean muscle mass, hormones, and body fat.
Training stamina like a BEAST requires weights, circuits, and full body movements that develop stamina in both the lungs and the muscles.
What's strength without stamina? Stamina is applicable in the real world. No one wants to be a beast for a second or a minute. Men, hunters, athletes, leaders, warriors, they all depend on stamina to be at their best.
Bonus: Training like a BEAST for stamina does more than just build a body that can endure anything. It builds a MIND that can withstand anything, which is imperative for any man, let alone one who's elite. The stamina section of the BEAST workouts are TOUGH, and they make you TOUGHER having to do them daily.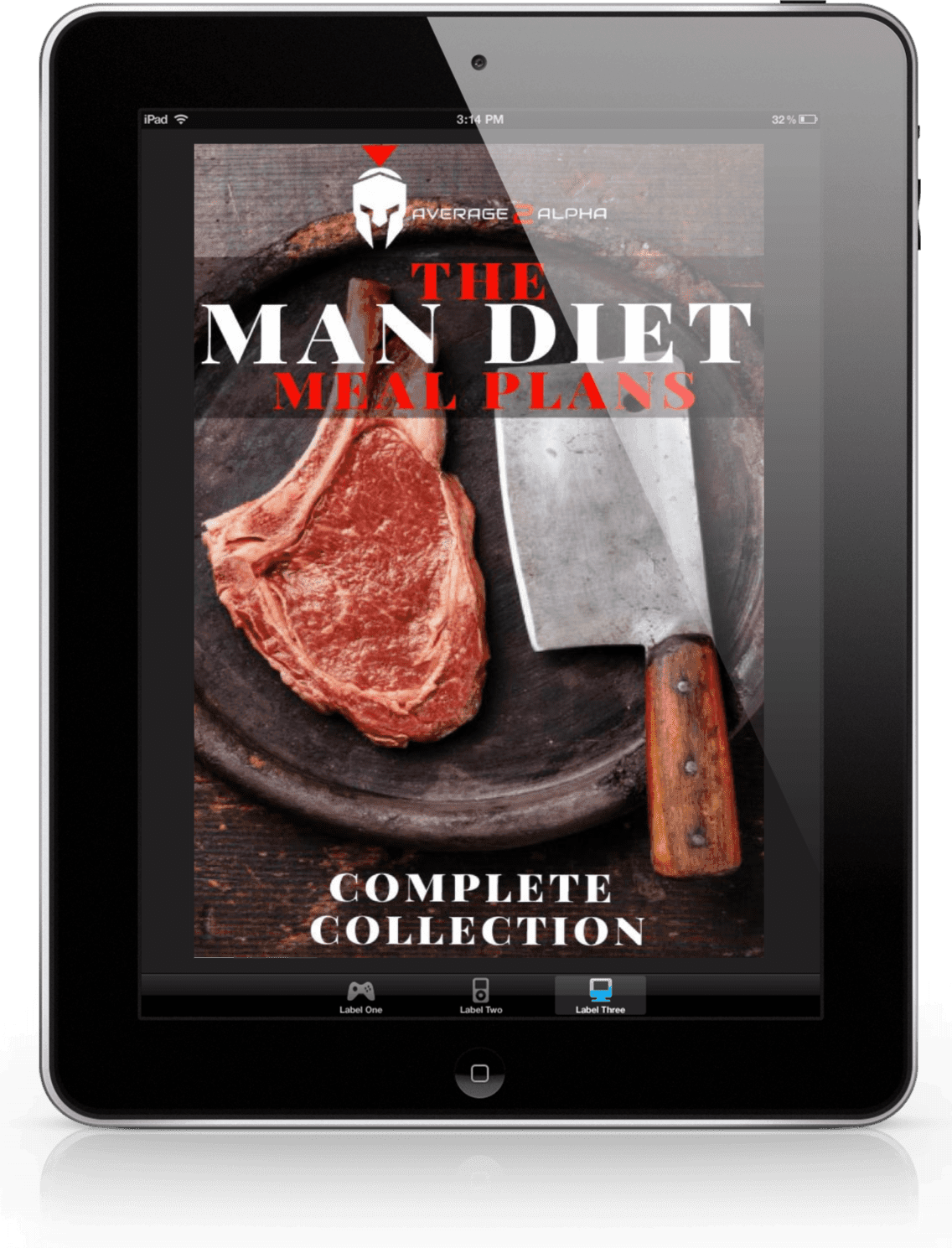 NATURALLY INCREASE TESTOSTERONE
MEAL PLANNING FOR EVERY END
GAIN MUSCLE AND BURN FAT WHILE YOU SLEEP
Pro Tip: Energy is so important for you to live your best, most successful and powerful life. When you say 'that guy's a beast', one aspect of it is that he never stops. He just keeps going. It's like he's tapped into some insane energy source. While you're tired, lethargic, and low energy, he's climbing a mountain or traveling the world. That can be you. One simple tip is to increase your food intake as the day goes on. When we consume larger meals it has a greater impact on our hormones, and not necessarily in a good way.
You're a man. You're a MAN!!!!
You're not bred to live a safe, soft life. You need the have the pride, power, and performance that BEAST will get you.
Get BEAST today and start building the most impressive body you've ever seen.
FULL PRICE $97 SALE PRICE $67