Fellas, would you consider a sickness that's sweeping the globe as something to be taken seriously?
An epidemic that needs to be dealt with, and fast?
Well, that's what we're looking at with low testosterone…
It's widespread, it's moving quickly, and if you're a man, it's coming for you.
At its most basic level, low testosterone is the result of aging…
And if you're past your late 20's and you aren't paying attention to your testosterone health, I can guarantee you that your testosterone levels aren't where they could be, and equally as likely, aren't where they should be.
Now, as a human being, you can't control your age…
You're literally getting older as you're reading this.
However, there is something you can control that has a massive impact on your testosterone levels…
Your diet.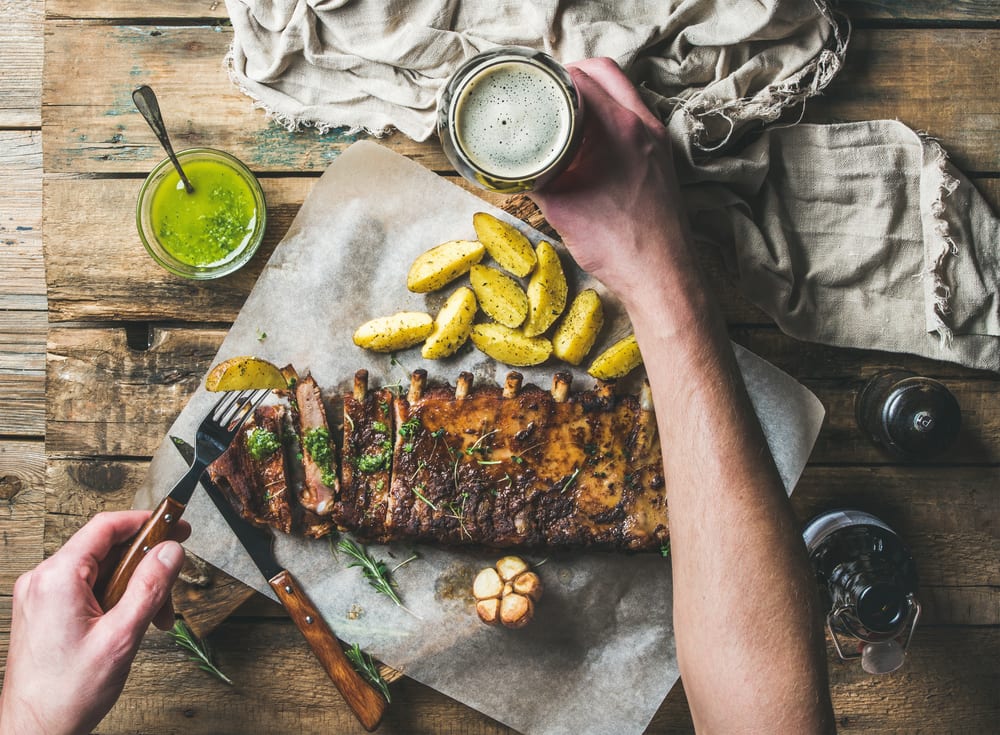 Hundreds of thousands of men are missing out on healthy testosterone levels because of their diet today…
So the question you have to ask yourself is this…
Are you one of them?
Well, keep reading to find out.
Check out these 3 common diet mistakes that are causing low testosterone and learn what you can do about it.
You're Eating Too Much Protein
You've probably heard it from your doctor, personal trainer, your momma, the "fit guy" at the office (perhaps you're him), and every piece of advertising that's trying to market their food as "healthy"…
Eat more protein.
Well, all of this well-meaning advice is misinformed when it comes to your testosterone levels.
High protein diets are causing low testosterone.
One study, published in the Journal of Applied Physiology, measured the effects that different macronutrient profiles have on the consumer, or in other words, how much protein, fat and carbohydrates one should consume in order to perform optimally…
For instance, one guy would have a high fat, low carb, low protein diet…
Another would have a low fat, low carb and high protein diet…
You get the picture.
The result of these studies was enough to convict protein of a felony against your testosterone…
Because the higher the more protein these men consumed, the lower their testosterone levels went.
They also found that when protein intake is higher than carbohydrate intake (say you eat 150 grams of protein and 120 grams of carbs per day), testosterone levels decrease…
Now, it's important for you to hear me clearly…
You need to eat protein in order to build muscle…
But you don't need to eat 150 grams of protein and double fist another 100 grams in protein shakes to do it.
In my free book, The Man Diet (grab it for yourself here), I go into more detail on how much protein you need to boost your testosterone levels.
My general recommendation is 25-35% of your caloric intake.
You're Not Eating Enough Fat
There's probably been some point in your life when someone's told you to lay off the bacon…
And eggs…
And beef…
And so on.
Why?
Because unfortunately dietary fat and body fat have been mingled into the same lingo…
And the result is that dietary fat gets the blame for fat assets.
But here's the deal…
Low fat diets are causing low testosterone.
As a man, you need to eat plenty of dietary fat in order for your testosterone levels to thrive because testosterone is a lipid-based hormone, meaning that dietary fats need to be present in your body in order for your hormones to perform optimally.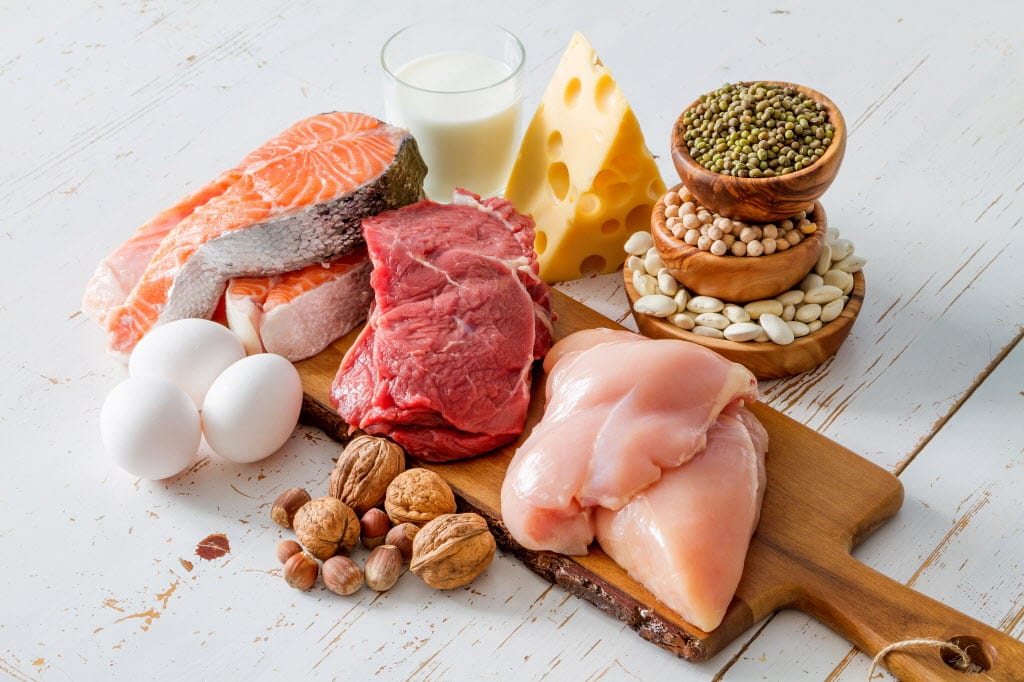 For example, one study, published in the Journal of Steroid Biochemistry, researched the possible effects of diets that are low in fat by recruiting 30 male volunteers to lowers there fat intake over a 6-week span.
Before the study, dietary fat made up 40% of the subjects' diets, but during the study, researchers lowered that number significantly…
The result?
Testosterone levels plummeted.
Positively, another study increased the amount of fat in their subject's diet and the result was as you'd expect…
Better testosterone.
And as such, I recommend that dietary fats make up 40% of your daily caloric intake…
If you want to check out more about what fats to eat for optimal testosterone levels and the ones you better avoid (which might surprise you), check out The Man Diet.
You're Not Eating Enough Carbohydrates
So if you've been watching diet trends recently, you're probably doing one of two things right now…
Jumping up and down or scratching your head…
Well, I guess you could be doing both, too.
Of course you want to eat carbs because, for the most part, they're delicious, but all you've heard from nutrition "experts" is that you need to avoid carbs to be healthy, or at least cut a good number of them out of your diet.
Well, lucky for us men, we have an excuse to eat carbohydrates…
Why?
Because our testosterone needs carbohydrates in order to thrive.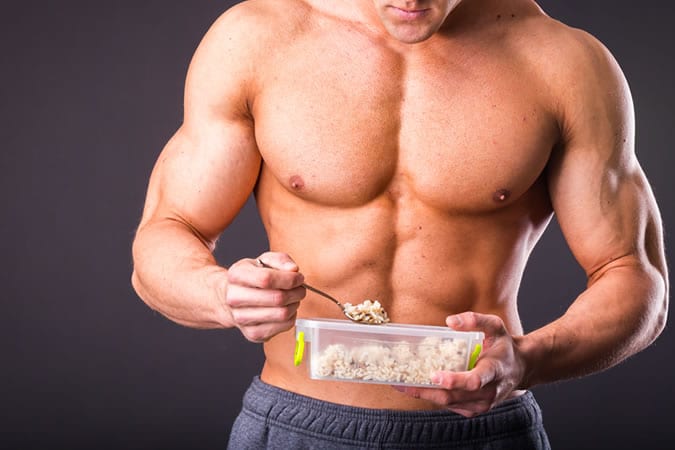 A study published in the European Journal of Applied Physiology observed the difference in free testosterone levels of active men divided into two categories…
One group had a 30% carbohydrate intake when compared to their daily caloric intake while the other group's diet contained 60% carbohydrates…
And the results were clear: when the carbs drop, testosterone drops with them.
Also, diets low in carbohydrates have been shown to cause spikes in your stress hormone (cortisol), which I've mentioned before.
Cortisol acts as your testosterone's kryptonite meaning that when it's making it's way through your body, your testosterone loses all its power to do what you want it to do – build muscle, boost libido, improve sexual health, improve mental clarity and mood, and more.
The bottom line is that celebrated low carbohydrate diets are causing low testosterone.
So hey, now you have an excuse (a guilt-free excuse at that) to chow down on some carbohydrates.
Don't go too crazy though…
35-40% of your daily caloric intake should come from carbs for your best testosterone levels.
For the best carbs you should eat to boost testosterone and the ones you need to avoid to keep your testosterone from plummeting, check out this link.
Now What?
Fellas, there's an epidemic of low testosterone in the air…
So to circle back to my question earlier…
Have you found yourself somewhere on this list?
Are you making one or all of these crucial mistakes that are causing low testosterone?
Are you even paying attention?
Because if not, I can almost guarantee that your testosterone has suffered at the hand of at least one of the mistakes on this list.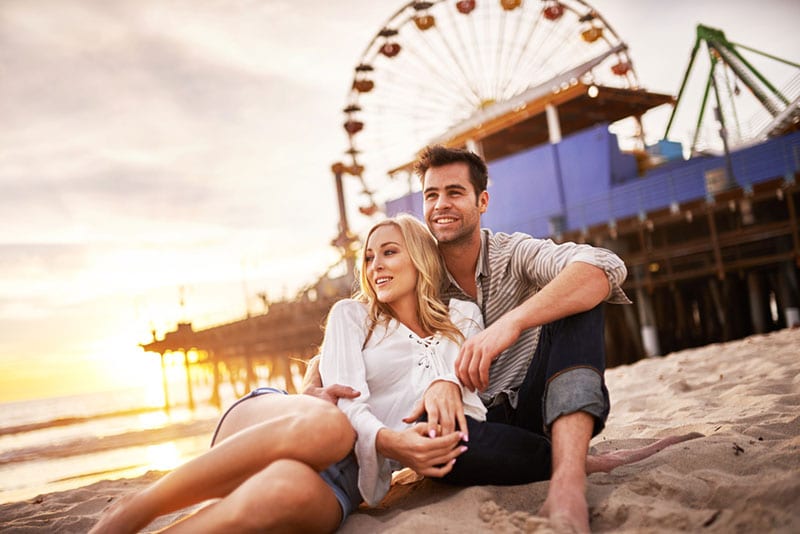 So now what?
Well, first, make the changes to your diet that I mentioned above.
Next, grab a copy of my free book The Man Diet to get all of the tips and tricks to eat like a man and boost your testosterone while doing it.
It's an easy resource to help you avoid the low-T trap that so many men are falling into today…
Bring masculinity back to your diet.
Get your copy here.