A Man's Guide to Cigar Smoking
So many things in life that we grow to love and enjoy, we begin without truly understanding why we're doing it.
As a younger man I watched the Sopranos religiously. I also read books about Winston Churchill and by Ernest Hemingway. Every one of those men – both the wiseguys in the Sopranos – were repeatedly seen with a stogie in their mouth, hence, why I first wanted to smoke a cigar to see what it was all about.
I began smoking very infrequently – usually only on special occasions or with the fellas or on a rare round of golf – when I was in my mid twenties.
Slowly I began to form a palette.
The CAO Sopranos Special Edition was an early favorite, and not just because of the sly marketing, but because of the full-bodied taste. A buddy of mine got me the set for my birthday one year – good pal, good gift.
Torano cigars were the first cigars I smoked regularly because a pal of mine owned a cigar shop and got great deals on Torano's. They're great cigars. I had one last week that was just delightful.
As I've aged I've smoked more, and I've enjoyed it more. I've figured out what I like in a cigar, so when I try something new it's with a wee bit of understanding as to what I'm looking for in a cigar.
How Often Should You Smoke Cigars?
A buddy of mine went to a throat and sinus specialist – or something along those lines. He went for some odd thing, but while he was there he asked about the health effects of smoking a cigar a week.
The specialist, who's highly regarded, kinda chuckled, then said that's nothing to worry about. The chuckle was a scoff as if such a little amount of smoke (non-inhaled, obviously) wasn't worth caring about.
Since then, I've been smoking a tad more. It was permission to do something I love to do.
I don't smoke once a week. More like 2-3 times a month. But I love it. It's relaxing. It's repetitive. Sitting out front on my porch on a sunny day, reading, writing, or working, while smoking with Jamey Johnson and Willie Nelson playing in the background, is heaven.
Time stops. Worries and stressors are forgotten. It's just the stogie and the scotch accompanying it. It's the words you're writing or reading, the stories you're telling or hearing, the landscape you're appreciating.
Cigars aren't good for you. In life, however, we have to decide what we're wiling to give up in the name of better health, and what we're not willing to give up.
I give up comfort.
Every day I put my body through pain in the gym or at the hills or in the mountains. (Read This: Pain Is Your Friend and Ally)
I give up junk. I eat healthy. I drink a lot of water.
I won't, however, give up my cigars. I smoke them infrequently enough that every time I smoke it's a treat. I believe that's how it should be. You can think differently. What you cannot do is not smoke one of these fine cigars before you're in the dirt where the tobacco tree takes root.
As a side note, I prefer full-bodied, spicier cigars. Thus, you're not going to find many – if any – Cubans on this list. Cigars are like Scotch and red wine, we all taste things our own way and have our own preferences. Include yours below.
In no particular order…
Ashton VSG
This was my favourite cigar for a long, long time. Frankly, I don't really have a favourite cigar. I have a group of 5-7 that I love equally, like a father of 5-7 kids.
Padron 1926 No. 90
Padron's are arguably the best cigars around. They have a number of stogies you'll enjoy. The first time I had a Padron cigar I was in Key West, the home of Ernest Hemingway. I bought one, grabbed a book, sat, smoked, and lived.
Liga Privada No. 9
This is an incredible cigar, maybe the best I've smoked. It's smooth but full-bodied. My goodness. They're tough to find where I live, so every time I head to the States I pick up as many as I can.
Smoking this cigar you wish the cigar would never end.
Arturo Fuente OPUS X Perfecxion No.2
I've had these a fair bit since moving to Calgary. They're smooth but full-bodied, and they're always available at the store by my house. Any Fuente is worth a go.
Rocky Patel Vintage 1990
I had one of these down in Key West on a different day than I had the Padron. Both were incredible. I've had this more often since, but because of the price point in comparison with that lovely Padron cigar.
Sometimes a cigar is wrapped a certain way and the air flows steadily through that makes it more enjoyable. The Rocky Patel 1990 always seems to be wrapped perfectly.
Kentucky Fire Cured Cigars
A buddy of mine has these frequently. It's an American cigar, so I was skeptical (out of ignorance, for no good reason). What an incredible smoke. The flavor is incredible. It tastes like a fire out in the woods.
They're pricey, as are most cigars on this list, unfortunately. But for a list of cigars you should have before you die, it's expected. If you like strong tastes, be it in cigars, wine, or scotch, give this a whirl.
Italian Smokes
This is by far the most unconventional cigar on the list. In fact, I'm not even sure they're really cigars.
I had them a lot when I was in Italy, but I haven't been able to find them since, until I – in a moment of genius – googled 'italian dry cigars' and found Italiansmokes.com.
You'll see these cigars in old cowboy movies. They're actually an American tobacco, and although they're dry, you need to keep them in a humidor just like a normal cigar.
They smoke slower than a normal cigar. And they're smaller than a normal cigar. But my goodness, they're deliciously powerful and spicy.
I love these. You can walk about with them in your mouth, unlit, and then spark them whenever you're ready. They're not typical cigars, but they're awesome nonetheless.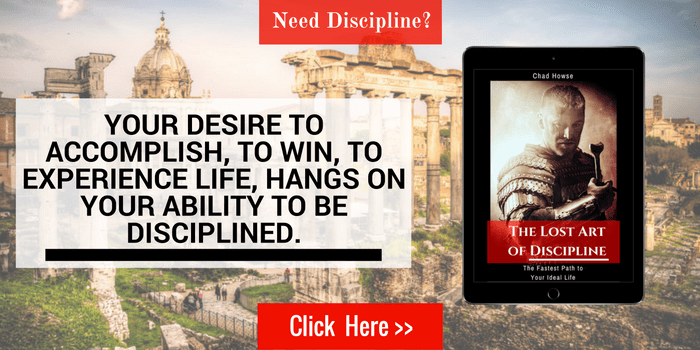 About The Author
Chad Howse: Chad's mission is to get you in the arena, 'marred by the dust and sweat and blood', to help you set and achieve audacious goals in the face of fear, and not only build your ideal body, but the life you were meant to live.
You can contact him at –
http://www.ChadHowseFitness.com/
https://www.Facebook.com/ChadHowseFitness
https://www.YouTube.com/ChadHowseFitness