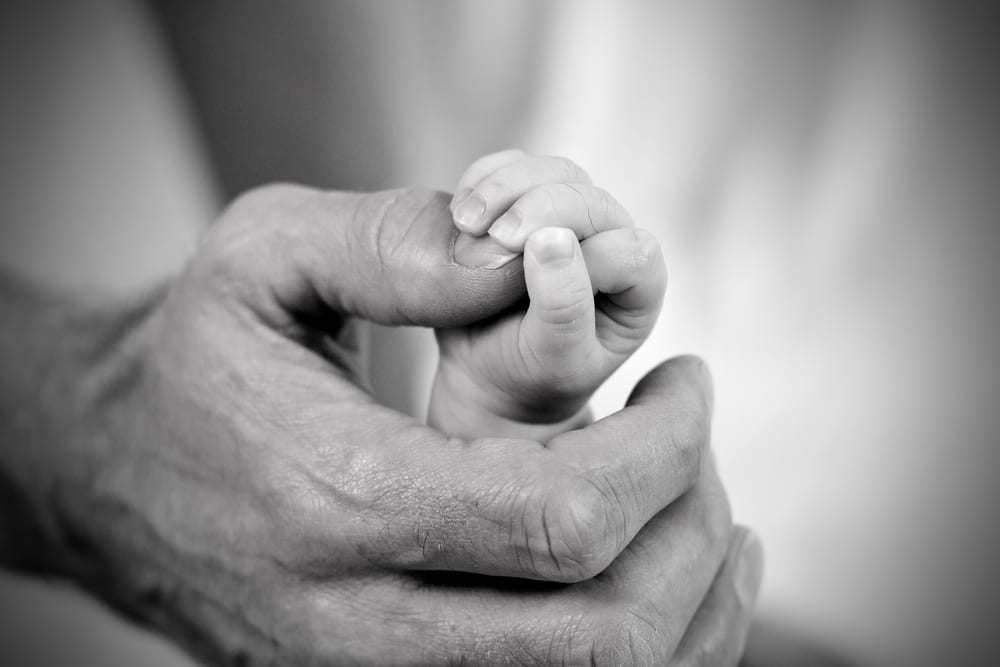 10 Things Any Dad Would Want for Father's Day
I should have done a list like this for Mother's Day, yes, but I never have any clue what my mom wants as a gift. She seems to want time with her son and daughter more than anything.
Dad's, well, are simpler. Get them things they'll use.
This list isn't fancy, but it is awesome. We have a Navy SEAL watch, a knife made from wooly mammoth bone, cigars, a good work shirt, and a good boot.
We have nice things, good things, and most of all, things that your old man will actually use.
All of the things on this list are from Huckberry.com. A week or so ago I went to the mall to look for some article of clothes. I'm not a shopper. I hate it. Few places have the things I want and the act of looking for clothes is weird. I didn't find what I was looking for, and went back to Huckberry to find something much better. If you're a guy who doesn't like shopping, this place has everything, and it's always the best stuff.
A knife made from wooly mammoth bone.
Every dad should give their son a knife, and every son should give their dad a knife.
A pocket knife is a timeless gift, and I use mine every day, without question.
This one happens to be made from the bone of a wooly mammoth, so it's uniqueness is that much greater.
A wallet that carries the knife.
My old man has spent a lifetime in search of the thinnest wallet he could find. This one's pretty damn thin, but it's also made from good, tough leather and has good, tough stitching.
As a bonus, you can also carry your pocket knife in the damn thing.
Two cigars.
Cigars. Two of them. What better gift?
Not only are you giving your old man an hour of relaxation, but, if you so choose, you could be giving him an hour of relaxation and conversation with his son (you).
Share a stogie with your old man on Father's Day.
TRX system
I love TRX. If your dad travels, this is the best thing he can bring along with him. It'll turn any shitty hotel gym into something that's actually pretty damn beneficial.
If you want your old man to shed a few pounds so he can stick around a while longer, this is also a good message to send.
A good shirt.
My dad tries on everything I have. He tries on new shoes, boots, jackets, and shirts.
This shirt, he'd probably try on and keep. It's a great looking shirt that's also durable as shite. Quality all the way. Simple. Nothing flashy. Something he can wear in the yard, the shop, or taking your mom out for a night on the town.
A good boot.
I wore a pair of chukka's like this throughout Italy. I love them. They're comfortable as shite, durable, light, and your feet don't sweat too much when you're walking through Rome or Florence or up a mountain in the north, looking for a bit of adventure.
Scotch glasses.
This is a great gift. Not all that expensive, but quality, and something he'll actually use.
Pick up the scotch glasses here.
A flask.
I have one of these. They're awesome for camping, a little bigger than a conventional flask, so they'll last for a week or so with a nice scotch where you're only sipping.
It's a great gift. I use mine a tad too much.
A summer loafer.
I just picked these up.
I'm not a fan of sandals. If I wear them for a long enough time, my knees, angles, Achilles, all suffer. Can't stand sandals. Loafers are the alternative, but a really good pair seems to be around $200 – fuck that.
So I picked these up. Waiting for them to arrive as we speak.
They look awesome, durable, and you don't have to break the bank getting them.
Get your old man a pair of loafers.
A badass watch.
This is wicked.
For a son to get his old man a watch is a cool thing, especially a good one, one he'll use in the woods, hunting, in nature, swimming, on vacation, wherever.
This would be a great gift. The smile on his face when you hand this to him would be pretty damn cool.
http://average2alpha.com/wp-content/uploads/2017/06/Depositphotos_9414827_m-2015.jpg
667
1000
Chad
http://average2alpha.com/wp-content/uploads/2019/01/Average-2-Alpha-logo.png
Chad
2017-06-09 20:35:15
2017-06-09 20:38:48
10 THINGS EVERY DAD WANTS FOR FATHER'S DAY