It is a fact that we are getting weaker and weaker as men. The military strength standards prove it.
50 years ago, the standard that it took for men to join the army would put our men to shame.
It can be said that it's because of taking out gym class in schools, or how most jobs now are computer-based jobs instead of working with our hands or the decreasing testosterone in our generation.
Either way, we are getting weaker and its a problem.
Not only does it pose a problem for our society, its a physical problem for you as well. Weak individuals have low testosterone, lower bone density (think more bone breaks), and more back pain. It also means that you're going to have less muscle mass as well.
In untrained individuals, meaning people who didn't strength train, your strength and muscle mass starts to decline by 1 % every year after the age of 30. Starting with a high amount of muscle and strength will increase your quality of life not only at age 29 but also at age 85 as well.
With all that in mind, men these days need a strength standard. Something to aim for.
Instead of pissing around with useless exercises on machines and cardio devices, these exercises look like stuff your grandpa did on the farm.
Not only will these give you a strong direction for your training, You're going to look freaking good if you achieve these strength standards.
You're going to be lean, have a defined back, shoulders and chest, and a lower body that is strong, powerful, and free of injuries.
These aren't meant to be absolute strength numbers. They are meant as a guide that when you can do this, you're a capable strong man.
You might see this as a kick in the pants. If so, that's good. Most of us need a good kick square in the behind to help us become the men we were created to be. So strap up, put on your big boy pants and time to get to work.
Strength Standard 1: 5 Pull-ups
The pull-up has been one of the military strength standards for centuries, and it's not going to stop being a standard with us. Not only do you develop your upper back through this exercise (which is woefully underdeveloped in modern workout programs), but it also guarantees you aren't overweight. See, if you're carrying around too much body fat, you won't be able to do great pull-ups. You might be able to squeeze out 1 or two, but not 5 in a row.
This shows that you own your bodyweight. You might be like many guys who feel like their body is out of their control. Even though you can keep every other area of your life under control your body always evades your grasp. This exercise is very obvious if you're in control of your body or not.
5 pull-ups Guarantees that what you did wasn't just a fluke.
Strength Standard 2: Dumbbell or Kettlebell Press ¼ your bodyweight for 5 reps
How many guys in the gym do you hear or see that have shoulder pain or shoulder injury?
Like the kind of pain that causes you to completely modify an exercise so it doesn't cause any further pain.
I'd be willing to bet that 75% of dudes at a random gym have some sort of shoulder injury.
This is unacceptable.
Your shoulder is one of the most versatile, moveable, mobile joints in the world and guys treat them like they're a fisher price toy.
They deserve the strength that they can handle. And that means getting the ability to go overhead with them again.
You might have limited range of motion when lifting over your head, and that's to be expected.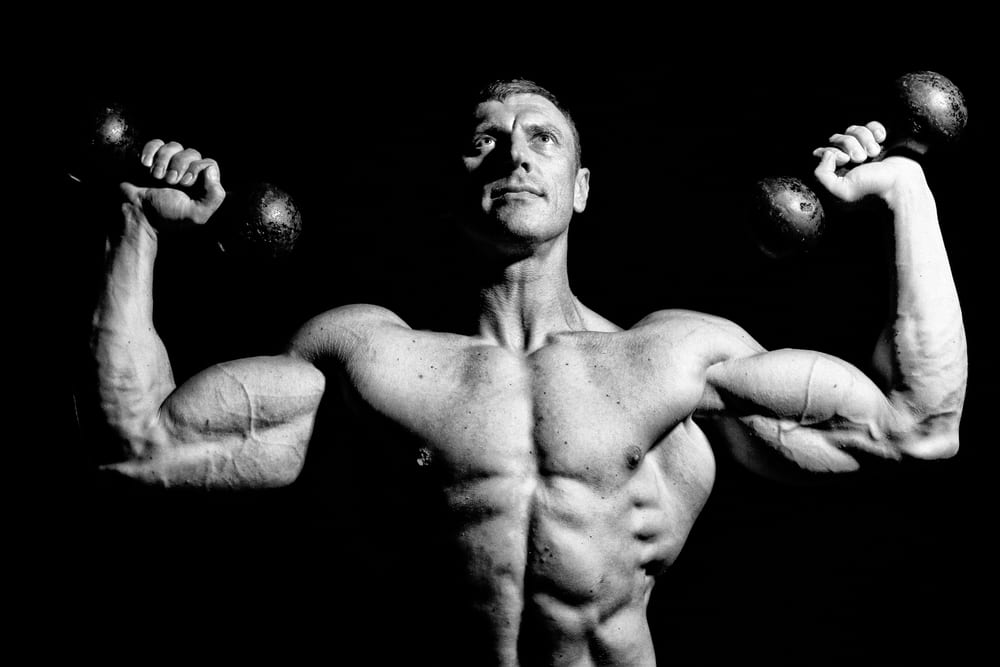 Most guys are lacking a lot of mobility in their thoracic spine, the entire muscular system that connects to the shoulder. If this is lacking, the glenohumeral joint (the shoulder socket) takes the brunt of the force.
When you do this exercise well, it guarantees you won't have any issues going overhead because you CAN'T.
Having full shoulder flexion is not only essential, but you're not going to be able to do very well without it.
By doing this for 5 reps, IT demonstrates that you have adequate shoulder stability and endurance.
It ensures you go into the proper position, and are able to stay there.
Strength Standard 3: Farmer Carry for 100ft with 1.5 bodyweight
As humans, one of the things that makes us distinctly human is our ability to carry things long distances.
Carries are underrated, but one of the greatest bang for your buck exercises available. They develop a strong upper back, forearms that rival your dad's, stable hips, and a core that doesn't move.

AKA you'll get rock solid abs.
If you have struggled with lower back pain this exercise is for you. The core has to work overtime trying to balance and not let you keel over while carrying this massive weight.
I've personally seen the positive effects of this exercise. When I was struggling with lower back pain on the right side of my back in the winter of 2017, I started doing Carries consistently. Within a few weeks, my lower back pain had subsided, and I was stronger than ever.
Carrying weight is all fun and good. They have a very real life application as well.
Your grip strength is a very strong indicator of your life expectancy.
In this study, they showed that Grip strength was the best indicator of life expectancy and mortality rate.
No better way to improve your grip strength than by carrying heavy objects for long distances.
Strength Standard 4: Barbell reverse lunge with Body weight for 5 reps
This lower body strength test does not include a squat. And that's because a squat often becomes a test of lower back and core strength, not leg strength.
Not saying that's a bad thing, but we want a test that determines leg strength independent from your back, and one another.  
In life, there are so many times you are doing things that require strength from one leg.
Bending down to play with your son.
Hiking a mountain with your girlfriend.
Walking your local golf course with your buddies on Saturday morning.
Lunges not only build leg strength, but they make sure that you have equal leg strength. In a squat, it's easy for your dominant leg to take over from what your non-dominant leg.
With a lunge, there is no hiding. If your leg isn't strong enough, it isn't strong enough.
Lunges also develop hip stability, which also aids in decreasing knee and back pain, and making you an absolute boss.
These suckers are essential to lower body training and testing.
After reading this list, you might be thinking,
"So. Where do I go from here?"
There are either two options.
You rocked this test. You passed all of these with flying colors. You're a strong dude.





If this is you, then keep doing whatever you're doing, because obviously, it's working. Keep getting stronger, and becoming the man you were created to be.

You missed the mark on this test, and decide to do nothing.





You feel that this is a useless test, and decide not to do anything at all. You keep banging your head into the wall with your training, and you get weaker, more in pain, and fatter.

You missed the mark on this test, BUT you do something about it.





Maybe your shoulders aren't able to press up the kettlebell.





Maybe you laugh at me when I suggest the farmer walk.





Pull-ups might not have been your jam.
If you weren't 1, you have some work to do.
It might mean spending time working on your weaknesses.

You might hire an online coach to help you get better and stronger.
You decide to adjust your diet to make these tests a little easier.
Either way, if you failed on these tests now, it doesn't mean that in 3 months time you'll do the same thing.
Focus on building your strengths, and also bringing your weaknesses so that there is no area of strength that you can't master.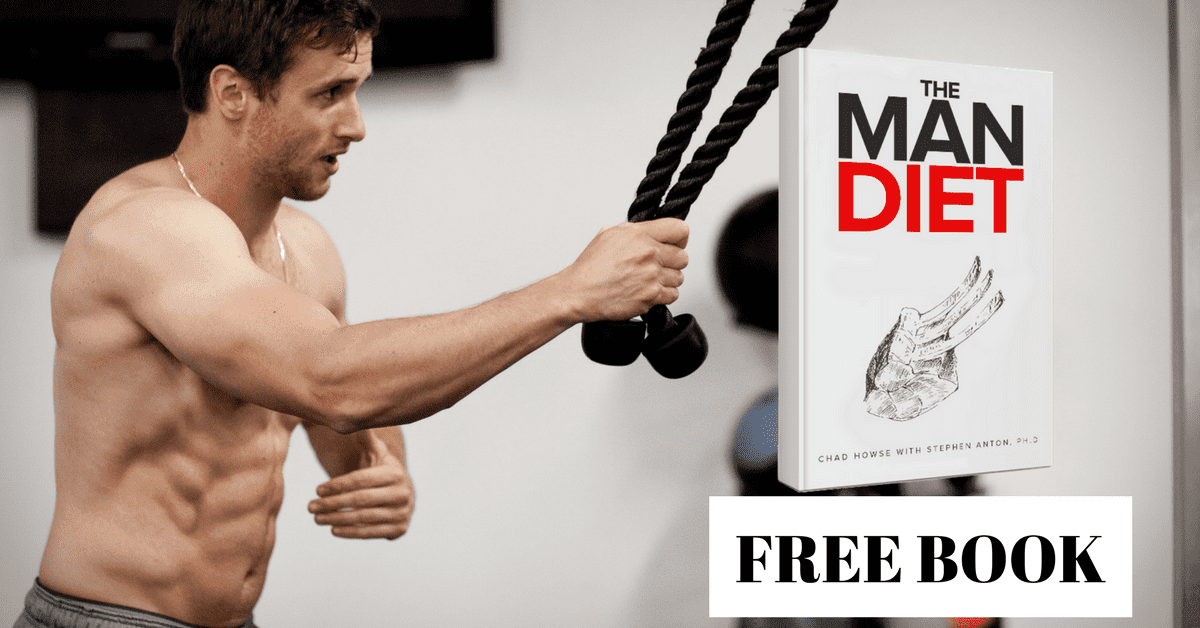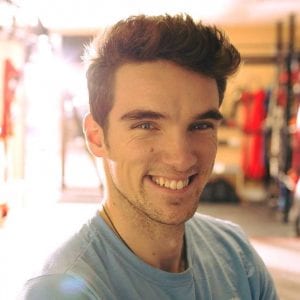 Linden Ellefson
is a personal trainer and online coach out of Calgary, Canada. He helps 30-40 year old get leaner, more athletic and in better shape than they were in college.