A major goal in life is to be confident. Confidence is merely a choice. There's much hoopla made about this choice as if it's a code to crack and only a few crack it, but the more confident you get the more you realize that it was just a simple decision all along.
Travel helped me realize this choice was, in fact, a decision I could make no matter the evidence in front of me. It's shown me that no matter how unconfident I should be, and no matter how new a situation or place is to me, the decision to act confidently can be made, and must be made if I'm to fully enjoy and experience whatever I'm faced with.
There are a few quotes that sum up what I understand about travel:
"The world is a book, and those who do not travel read only a page." ~ Saint Augustine
That a man said this before plains and trains and automobiles is incredible. When travelling was an arduous endeavor, to see its benefits is incredible. That's a man who had courage. I agree with the statement. Had I not travelled – and I'm certainly not finished with it – there's a lot about the world and about myself I would not know.
Travelling isn't a matter of finding yourself, that's nonsense. You discover things that were already there, but it helps you forge the man you're aiming to become. There was never anything to 'find'.
"A man travels the world over in search of what he needs and returns home to find it." ~ George A. Moore
I took two, three-month trips almost back-to-back. One to Italy, the other to Argentina. After the trip to Argentina I was done with the lack of a home base, I was done with the uncertainty that comes with always being on the road. It's travel that got me to buy a house, a dog, and stay in one place for well over a year.
While travelling is wonderful, a man still needs a place to call his own, a castle, as it were.
"A good traveler has no fixed plans, and is not intent on arriving." ~ Lao Tzu
[Tweet ""A good traveler has no fixed plans, and is not intent on arriving." ~ Lao Tzu"]
I've never traveled with plans. It's resulted in stress, which created an ability to deal with stress. It also allowed me to do things at the recommendation of locals. No book can tell you the hidden treasures of a land that only people who've lived there for decades could possibly know.
5 PLACES EVERY MAN SHOULD VISIT BEFORE HE DIES
This list will change in two years. I'll likely add to it, edit it, and alter it completely. For now, here are 5 places I genuinely think every guy needs to visit before he dies.
1. Alberta
My home that's only been my home for a year and a half. I grew up just outside of Vancouver, British Columbia, known as one of the most beautiful cities in the world and routinely ranked as one of its most liveable cities.
So why is it not on the list?
It's a city. Go to any city and you'll get a similar experience, save a few that have a history so unique they have to be enjoyed both in the day time and at night. Vancouver's beautiful, but it isn't a must-visit. Alberta is, and not because of Calgary or Edmonton – it's two main towns – but the mountains that they border, the Rockies.
Within the Rockies you can hike, hunt, and explore. If you go deep enough you'll see things that only a few humans have ever seen. These mountains are where the Revenant were filmed. They're where Grizzly bears, black bears, elk, moose, deer, mountain lions, and wolves wander. The wildlife is unmatched. The rawness and beauty can't be touched.
It's a land of explorers and adventurers where it's actually wise to carry a gun because you never know what's keeping an eye on you. Those are the places where men can be men, where your fears can be faced and your skills can be tested.
2. Africa
Cape Town was beautiful, but it's still a city. It took a few days to get the gist of it and want to get out into more remote lands, which is where every fella should go.
Africa is a place I went to recently, and will return to again soon, in a different part and maybe for a different purpose. The diversity of wildlife is incredible, and the harshness of daily life in its more remote areas is something that we all need to see, especially western folk. We have it so cushy, so easy. Almost every one of us in the west are automatically in the top 1% as far as earnings are concerned ($30k/year).
Africa is a harsher place, and when that's all you know, you find happiness even amidst what many would deem as brutality.
3. Rome
Yes, a city, but one that took me a month to fully appreciate. Depending on when you go there it'll seem like there's more foreigners in Rome than actual Italians. There are hoards of Chinese tourist groups snapping pictures, Americans dining at the street-side restaurants, and North Africans selling trinkets or, as was my experience a couple times, trying to pick your pockets (fun story for another time).
It's a tourist haven, which sucks, but you're not there for the people, necessarily. Go to the smaller towns, like Norcia or Sorano (another place every fella should visit) to meet some of the nicest people you'll ever meet. Rome is about the history. You can't walk a minute without seeing something that was built over a thousand years ago.
It's a spiritual place. There's a deep connection to the past that every one of us should experience. It's this Roman tradition that America was based off of. It was the empire of empires for two thousand years and much of it still stands. The Coliseum is in relatively good shape and to be where gladiators fought with beasts in front of 50,000 cheering Romans is an experience.
I'll be back soon. That history, the architecture, the food and the coffee are incredible. With that said, don't just go to Rome. Go north and south and see the small towns in Italy that were created as military outposts when Romans ruled the world.
4. Texas
Nothing much needs to be said about Texas. There are horses and guns and lots of land. Not much else a man can need. You can smell the freedom in the open spaces, just be sure to get out of the cities.
5. Argentina
I wanted to put a place, like Calafate or Iguazu Falls, but then I thought about Ushuaia and the Salta region, and Teddy, my dog, who I got from a guy I met in Beunos Aires, and the single place couldn't be decided upon, so the country it is.
It's a big country. You go from the north, which is a hot, tropical jungle with the largest waterfall on the planet (Iguazu – power that needs to be experienced first-hand). Travelling south you drive through Grand Canyon-like red cliffs and into a lake region where the Andes begin, all the way down through Calafate, a hiker's paradise where I rode horses for hours along the foothills of the Andes and walked on glaciers and drank in bars and ate the best lamb I've ever tasted. From there you head further south to Ushuaia, the closest piece of land to Antarctica.
There's adventure there. Ideally know Spanish – I didn't and don't and I was useless. But you can hunt and you can experience a world in landscape within a nation because of it's longitude. The wine and the meat are unbelievable. The culture is incredible. The people are kind and generous, but there's enough crime there to make it a little dangerous, which is nice.
Extras
Uruguay: almost all-coastline, and with some of the best beef on the planet, Uruguay is impressive. There are towns on the coast with no electricity whose seas light up when the sun goes down.
Big Sur: one of the most beautiful drives on earth is highway 1 from Eureka Oregon, all the way down the Cali coast. It is absolutely stunning. The only thing that pissed me off about California were the rules. There are endless rules, even surrounding dogs. They have great parks, but you can't bring your dog into national or state parks. It's a joke. The lack of freedom in California is eye-opening. Makes sense that so many Californians are heading to Texas.
WHAT WOULD YOU ADD TO THIS LIST? WHY?
WHERE SHOULD I GO NEXT?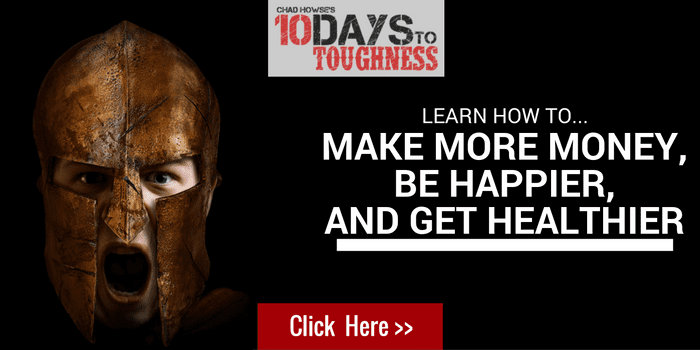 About The Author
Chad Howse: Chad's mission is to get you in the arena, 'marred by the dust and sweat and blood', to help you set and achieve audacious goals in the face of fear, and not only build your ideal body, but the life you were meant to live.
You can contact him at –
http://www.ChadHowseFitness.com/
https://www.Facebook.com/ChadHowseFitness
https://www.YouTube.com/ChadHowseFitness