What picture comes to mind when you hear the word "Barbarian" tossed around?
Seriously, I'm asking you to think about it…
For myself, the term Barbarian invokes images of a sword wielding, vein pulsing, beard growing, masculinity that's missing from today's culture…
A type of masculinity that, according to studies, is dying a slow and painful death by the hand of the cappuccino-crafting hipster-ism clan…
Okay, maybe I'm giving the hipster-ism clan too much credit…
They're not to blame.
The truth is that "manly men" are dying off from something much worse…
Something that most of you reading this may not even realize is beating the manliness out of you…
The culprit?
Low testosterone.
Low testosterone is the silent killer of men today, sneaking into our camps and slicing away our manliness…
But the good news I have for you is this…
There's a way to fight against low-T…
And not only fight against it…
But also to take your testosterone production to new heights…
And maybe even ignite new life into "manly" culture today…
It's called the Barbarian Manhood Multi…
I created it to boost your testosterone so that, as a man, you can stay healthy, fill up on energy and perform at your peak in the workplace, the bedroom, at the gym and everywhere in between…
Here are 4 big benefits of Barbarian that'll bring back the "man" that's missing today.
Effective
We all know the importance of a healthy diet…
Without one, you can kiss your testosterone levels goodbye.
And if want to eat to boost your testosterone you'll need to eat plenty of healthy fats, gluten-free carbohydrates, a moderate amount of protein, while also getting in a good portion of greens throughout the day…
But even if you're killing it in the diet department, there's a good chance that you're still missing out on the essential micronutrients you need.
Which is where the Barbarian Manhood Multi comes in…
This supplement is packed with proven testosterone-boosting micronutrients that you could be missing out on…
For example, Barbarian contains selenium…
Which may sound like a foreign micronutrient to some of you…
But studies show that selenium intake directly influences testosterone levels…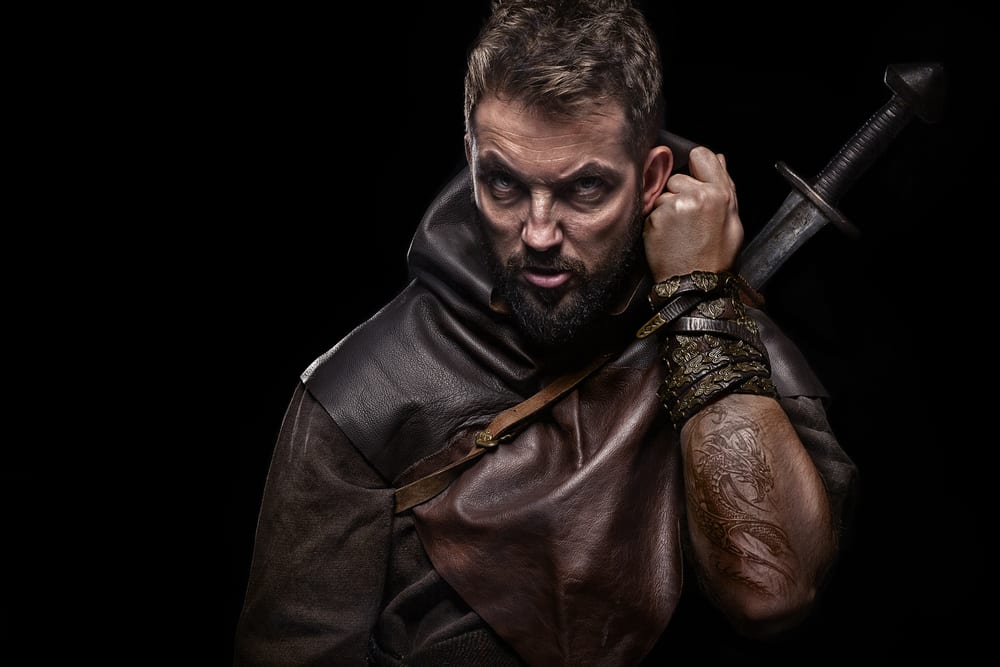 Zinc is another micronutrient found in the Barbarian that is proven to boost your testosterone.
A 1996 study experimented with the relationship between zinc and testosterone levels by eliminating zinc intake from one group of young men and increasing the amount of zinc they gave to older men…
The results?
The young men who avoided getting zinc into their diet for 5 months experienced a drop in their testosterone levels by 50%…
While the men who took a zinc supplement over the course of the same 5 months had doubled their testosterone production…
Studies have confirmed as an undisputed fact that zinc is essential for healthy testosterone production in males.
The Barbarian Manhood Multi also contains vitamins A, B complex, D3, and C – a tandem that will lower estrogen levels, cortisol, and oxidative damage (contributors of low testosterone)…
And as a result, boost your testosterone.
So if you haven't drawn this conclusion yourself, the Barbarian Manhood Multi is packed with micronutrients that are a proven and sure-fire way to boost your testosterone.
Which leads to my next point.
Convenient
Imagine trying to get all of these micronutrients into your system through various supplements…
I don't have to imagine because, well, I've tried it…
And it made my stomach sick…
Maybe you've had the same experience.
Popping 20 pills a day isn't good for your stomach…
Nor is it good for your time…
It's inconvenient.
And it just isn't as practical as simple supplementation should be.
And that's one of the reasons I developed the Barbarian.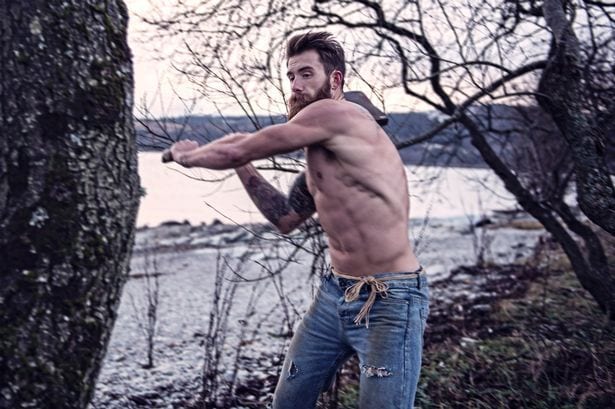 So that you can get all of the vitamins and minerals that you need to boost your testosterone, all packed into one simple supplement.
You could also consider its convenience like this:
Packed in the Barbarian Manhood Multi is thriving testosterone and libido, immunity from illness, and energy to thrive in life…
That's what all of the micronutrients in this supplement will do for you.
It's effective…
It's convenient…
And better yet…
Affordable
I created Barbarian to keep your wallet heavy…
Using several different kinds of supplements to boost your testosterone can empty out your wallet pretty quickly…
And if you're a man who provides for your wife and kids, you know that when it comes to creating a budget, $100+ dollars on supplements a month simply won't fly.
And if you're a single guy who's working your tail off to pay your bills and prepare for the future, $100+ goes a long way…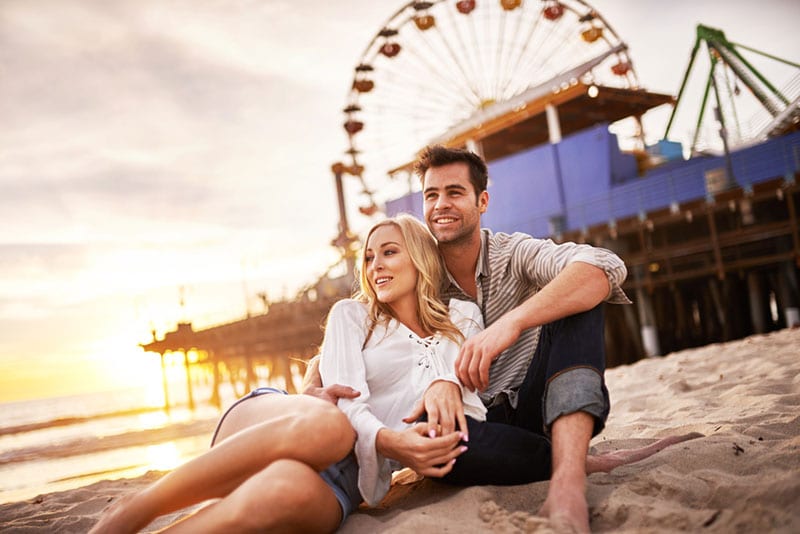 I mean, you shouldn't have to choose between a grocery bill full of good, organic testosterone boosting foods and your testosterone boosting supplements, am I right?
You need both to boost your testosterone…
Which brings me to my last point in today's article…
If you're spending your hard earned money on a testosterone-boosting supplement, you better make darn sure that it's quality stuff.
Guaranteed
I'm sure you know at this point in your supplement journey that there's no such thing as a miracle supplement…
Sure, there are supplements that claim to be miracle supplements…
Ones that say they'll make you practically invincible in the gym, have a hard on all day, everyday, and will take you from scrawny to brawny in no time…
But ultimately, they're cheap substitutes at a cheater's price…
They over-promise and under-deliver…
Which is another reason why I created the Barbarian Manhood Multi…
Now, I'm not claiming that Barbarian is a miracle supplement…
But I can guarantee you that it's a quality supplement that does what it promises to do – boost your testosterone.
It fills in the gaps of nutrient deficiencies in your diet so that you won't miss out on the high testosterone levels you were meant to have…
It's as simple as that because when it comes to taking your testosterone up a notch, it's that simple.
You're missing out on necessary nutrients…
Or if you aren't missing them, you aren't getting enough of them.
Barbarian will cover your blind spots for you so that you won't miss out on the necessities that will make you manlier.
Your Next Step
I don't care how common it becomes to have low testosterone…
That doesn't have to be you.
Your manhood doesn't have to slip into oblivion like it's doing for so many in today's day.
And that's why I encourage you to take the next step and check out the Barbarian Manhood Multi here.
I'm so confident that Barbarian will boost your testosterone that if you aren't satisfied with it, I'll give you a full refund…
It's a no risk next step.
Don't let your manliness die off.
Bring the Barbarian back to life.