Let me preface this by saying that I don't watch the news. This isn't about current events. It's not about politics.
It's about you and helping you become the most powerful man you can become.
Earlier this year I mentioned that I'm splitting my reading list up.
On one hand, I'm studying guys who've accomplished great things and either through their own words or their biographies, have left clues for what has made them over-achievers, winners, and even billionaires and conquerors.
The other part of my reading is learning marketing. I spend time reading articles and studies about testosterone and training and self-improvement, but knowledge on that front is useless if eyes don't see my site, my youtube page, or my programs or books.
The first guy I'm studying is Trump, and I'm doing so because of something I noticed in a few of his interviews…
… His self-talk is POWERFUL
You can tell he doesn't let doubt or negative talk enter his mind about himself by how he talks about himself, his accomplishments to others.
This can come off as incredibly arrogant. He doesn't doubt himself. He talks himself up. He brags and boasts, but he also works.
Having true humility dictates that you understand that you have to work to get what you want. If you were arrogant, you wouldn't work because you think you're God's gift to the world and that you're entitled to what you haven't yet earned.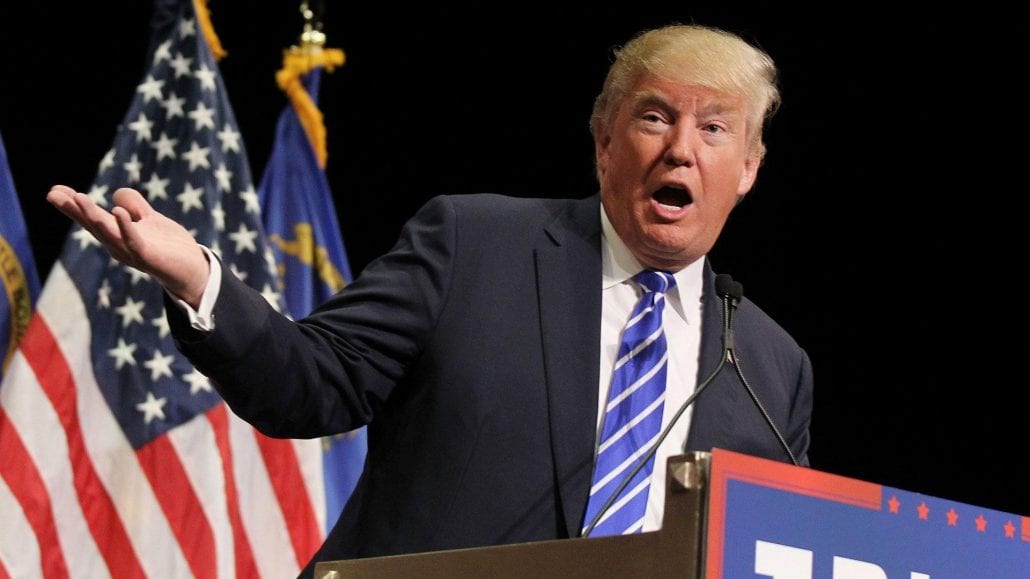 Trump works. He sleeps 3-4 hours a night so he can work more than his competition. THAT is humility. Most people won't boast or brag, but they also won't work. They'll think they're entitled, worthy of what they don't have, but they won't vocalize it so they think they're humble, they'll show it in their actions, their laziness, their complaining.
I want to get into the mind of how a guy goes from starting his own real estate company, tackling the insanely tough New York market, to becoming the President of the most powerful nation in the world.
It's fascinating.
We'll split this into two parts. Read both. Whatever your politics, forget about them for two days and take something from a guy who's figured out to accomplish much of what he sets out to achieve.
Intelligence cannot be kept as a theory. It has to be put into action. I don't count people who can talk about theories and intentions as intelligent. You're (I'm) only intelligent if you create something, accomplish something…
… And those people who continually set massive goals and go out and achieve them are the most intelligent among us, so let's learn from them.
Here are 3 lessons I've learned from Donald Trump that will help you become a more powerful man.
Lesson #1: You're a king, you're a killer.
In the early 90's, Trump was in MASSIVE debt. He owed billions of dollars. The people and media outlets that had previously praised him were now calling him a moron. He was a piraya.
He admittedly lost the work ethic and discipline that got him his initial success and started believing his own initial hype (and going into billions of dollars in debt is a tough way to learn that lesson).
Everyone was after him. Bankers, media, colleagues, they all wanted his downfall. His old man, however, wasn't buying this 'end'. He wasn't worried about his son or his future.
When Donald asked his dad for advice, his dad said two phrases:
"You're a king. You're a killer."
Trump believed it. He believed his dad. He stood taller and faced the obstacles head on.
Here's the truth:
YOU are a king. YOU are a killer. Act like it.
Don't doubt yourself. If you doubt yourself, everyone will. Don't diminish who you are. Don't talk about yourself like you're anything less than a king, a killer. And ACT LIKE ONE.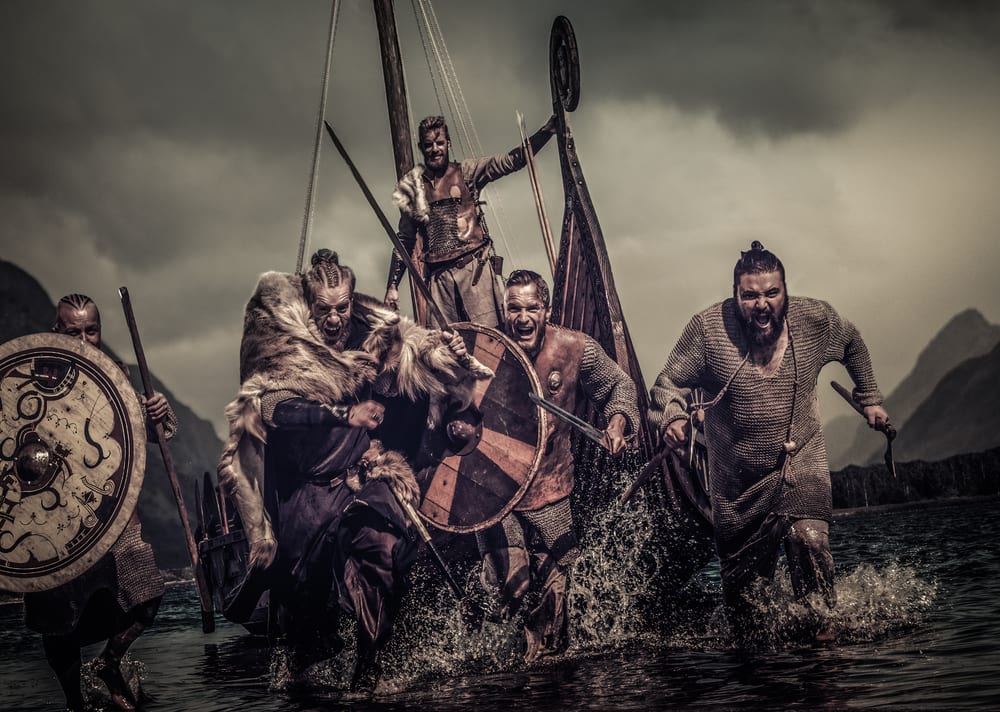 Work like a guy who can accomplish anything. Work harder than your competition. Hunt down your prey like the king of the jungle.
How you view yourself is the most important thing in the world.
You can see yourself as a king and a killer, or a failure and a weakling. But however, you see yourself is how others will see you.
You will not get the respect from the world that you crave if you don't first give it to yourself.
Give yourself permission to be THE MAN.
Forget about sounding arrogant. Forget about being conceded. You're going to do the work. You're not entitled or lazy. So start seeing yourself like the man you can be, and talk like you're that guy, too.
Self-talk is powerful.
It can be powerfully destructive or helpful, it's up to you which one it is.
Lesson #2: You are who you think you are, who you say you are.
If you think you can do a thing or think you can't do a thing, you're right. ~ Henry Ford
Ever since I started reading a couple books about Trump (How to Think Like a Billionaire, and, Think Big and Kick Ass), I've been paying close attention to my self-talk.
And it sucks.
I have a book that I'm releasing in a few days. And I'm worried abo
ut how it'll be received. I'm thinking about worst case scenarios, I'm doubting myself and my abilities.
Why?
There's no benefit to it. Even if the book is horribly received, I can write another one, a better one. It's not the end of the world, but it's more likely that it'll be received well. It's a good book. It'll help thousands of guys learn how to eat and live in a way that'll boost their testosterone levels.
Think like a winner.
Think like a billionaire.
In innate talent and ability, many billionaires are no better than you or I. They do, however, have more confidence, they give themselves permission to live to a higher standard. They talk to themselves like they're kings and killers.  
You and I HAVE TO do the same.
We have to get in the habit of not doubting ourselves in any way. We're X on the way to become Y.
Trump talks about this in his book, Think Big and Kick Ass.
Don't see yourself as a law student, but as a law student on his way to becoming partner.
Or a fitness pro, but a fitness pro on his way to creating a powerful publishing company.
Think bigger, not just in terms of goals, but in terms of who you are. And don't you DARE doubt yourself. Don't let those weak thoughts get anywhere close to you.
Lesson #3: It's easier to get a $100 million dollar loan than a $50,000 loan.
The competition resides in being mediocre.
There are only a few hundred billionaires on the planet. That's not a lot of competition.
There are billions of people who think small and set their sights low.
In one of the books, Trump makes the point that it's easier to get a loan for a massive project than it is to get one for a small project.
Banks want to attach their name and brand to something big, not renos in a poor part of town, but a big project in a big part of town.
It's interesting.
Most aim for the small things. Few aim for the big things.
For Trumps first few deals he had no money. He had to go out and raise a ton of money, but also pit the banks and the city against one another. In one deal he ended up PAYING LESS THAN ZERO because the city gave him a massive tax rebate that was more than the initial loan he got from the bank.
He went into the deal with literally no money. But that didn't stop him.
It took years of negotiation, but holy hell did he get a good deal.
Most of us aren't even aware of the bigger options.
We're so set in a smaller way of thinking that we limit our options all-together.
Thinking big requires you to step back and truly see the possibilities. A part of this is studying what's possible.
Spend time studying the biggest players in whatever game you're in.
See what they're doing. Study that actions they take, and live on their level.
Lessons…
Everyone can teach you a lesson.
The reality is that there are people who are playing on a bigger stage than you are, but their abilities don't differ all that much, the same for myself.
How you talk to yourself, what you set your sights on, who you think you are, these are the things that determine the man you become, and what you accomplish in life so long as you're willing to work.
Get after it.
Be Legendary,
Chad Howse