Sex is a part of every person's biological wiring…
We're designed to have sex…
And when you consider the anatomy of both males and females, you'll realize that one of our clear purposes is pursuing procreation with the opposite sex.
But procreation isn't the only purpose of sex…
In fact, there's a long list of other benefits that come along with it…
Especially for you, men.
A good sex life is important to a good overall quality of life…
And in this article I'm going to tell you why you need a good sex life, and how you can improve your sex life today!
Boosts Testosterone
This one is kind of line a catch-22…
A good catch-22 if you've got both elements down pat…
But it can be a vicious downward spiral if you don't.
Sex boosts testosterone levels and you also need healthy testosterone in order to have sex.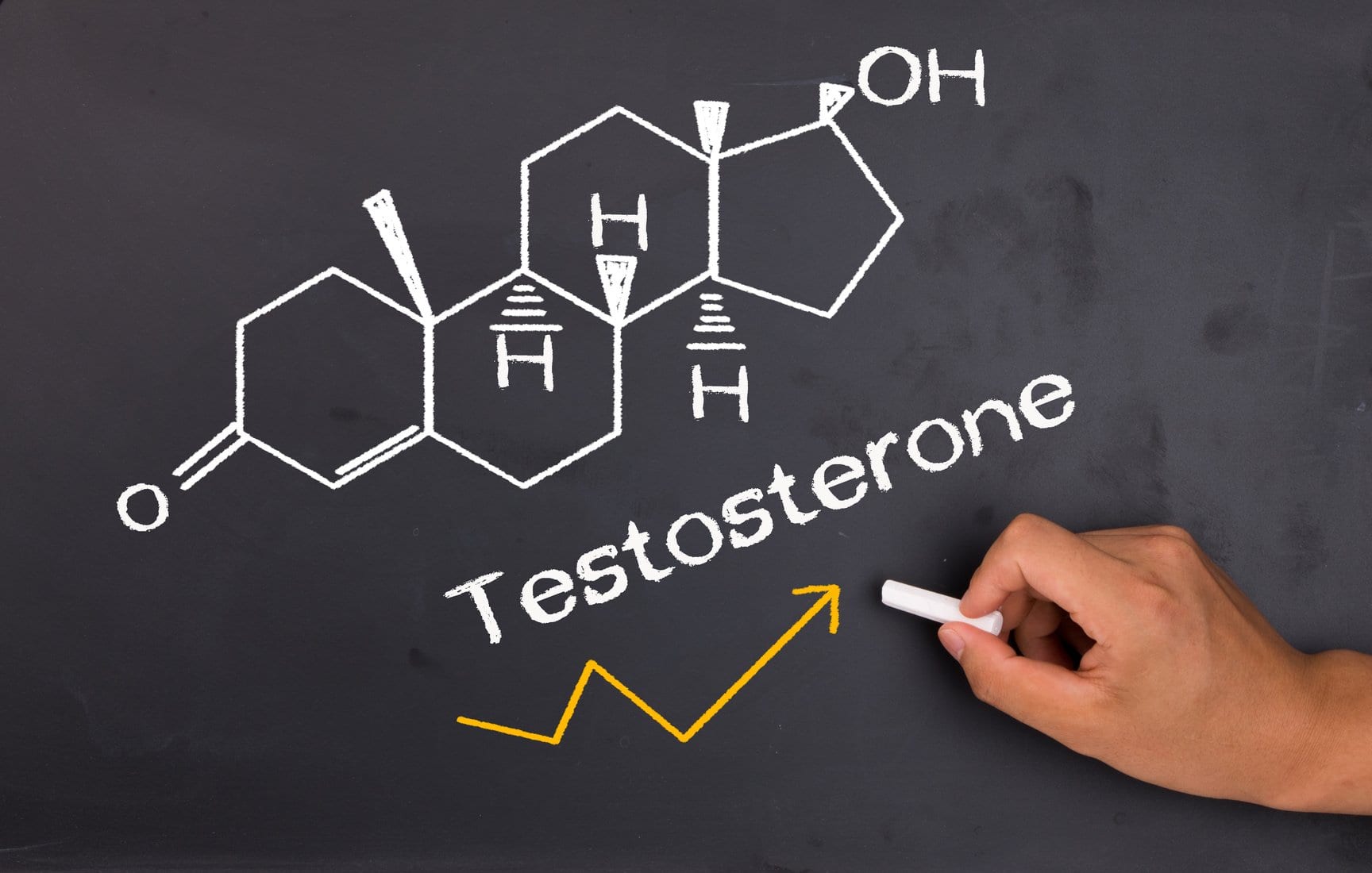 According to a study posted in the Journal of Endocrinological Investigation, male sexual activity is characterized by the synchronization of brain stimulated sexual desire with the response of a hard-on.
In fact, this research indicates that the main contribution of testosterone is not the erection itself, which comes from stimulation, but rather, testosterone contributes to the connection between your brain and your wood so that they work together at the right moment – i.e. before and during sex.  
Another study measured the salivary testosterone concentrations of 4 couples before and after sex and the results were clear that on evenings the couples had sex, both the testosterone levels of the male and the female were higher than on nights they didn't have sex.
So the facts are in…
A good sex life is necessary for increasing testosterone levels, and good testosterone levels are necessary for a good sex life.
If you want to give yourself an extra edge in both categories, follow this link.
Improves Mood
A good sex life can help to improve your mood…
Which, is pretty obvious don't you think?
Heck, sex has even been proven to help you to engage more at work and love your job…
In a study conducted by Oregon State University, researchers asked 159 married employees to complete two surveys every single day for two weeks…
The participants were asked to note how many times they had sex between the end of their work shift and work the next morning…
Then, in the afternoon, they were asked to answer questions about how happy and engaged they felt at their jobs.
And the results were clear…
Those couples that had sex the night before were more likely to be engaged at work the following day, immersing themselves in their jobs and having a positive attitude while they were at it.
Want to improve your mood?
Have more sex.
Helps You Sleep
Having trouble sleeping at night?
Have sex.
Sex is a natural stress relieving engagement (because it releases oxytocin), so that when you participate in it at night, you'll chill out and be ready for bed when it's time to really shut out the lights.
Also, if you have sex in the dark, your body will begin to think, "sleep" and release melatonin, your natural snooze hormone.
This combination will knock you out in no time when you and your wife finish up…
And hey, you'll have a great attitude when you wake up for work the next day.
Keeps You Healthy
According to a comprehensive study conducted by the Boston University of Public Health, a good sex life actually lowers the threat of prostate cancer…
Researchers surveyed 32,000 men (how about that for a sample size), about their ejaculation frequency and kept tabs on them for 18-years after their initial interaction.
They found that men in their 20's were 19% less likely to be diagnosed with prostate cancer if they ejaculated 21 times or more each month compared to those who didn't reach that minimum…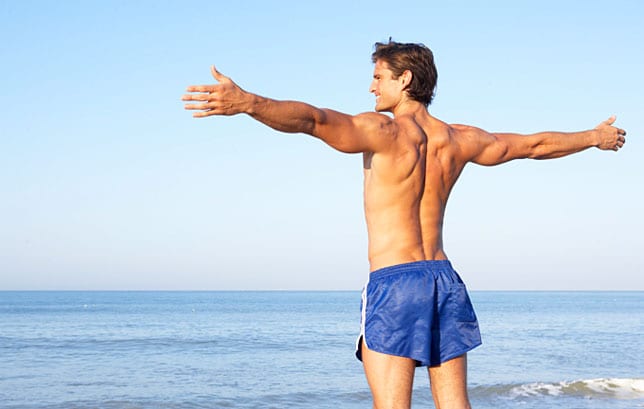 For older men, the positive effect of a good sex life was even greater, as they saw a 22% reduction in prostate cancer if they had sex 21 times or more each month.
So if you want to ramp up your sex drive to for 21 days of sex, check out the best herb you take to make it happen, here.
Stimulates Connection
Listen, sex isn't just about you, guys…
It's about both people involved in the act.
Sex is essentially the mingling of two souls at one time through one beautiful act.
According to a Florida State University study, sex creates an elevated feeling of connection and happiness up to 48 hours after the act itself.
The conclusion drawn from this study was glowing: "Our research shows that sexual satisfaction remains elevated 48 hours after sex. And people with a stronger sexual afterglow – that is, people who report a higher level of sexual satisfaction 48 hours after sex – report higher levels of relationship satisfaction several months later."
A good sex life with your spouse helps to build a stronger bond, improve your general enjoyment of one another, and give you more leverage for the relational long haul.
Invest in the connection.
Have sex.
Now What?
So it's abundantly clear that a good sex life is necessary for a generally good quality of life…
But maybe your sex life needs a boost…
A surge of sexual energy…
I recommend that you check an herb called Horny Goat Weed (no really, that's what it's called).
Horny Goat Weed (grab some here) is a proven aphrodisiac that'll boost your testosterone increase your sex-drive and give you harder hard-ons so that you perform at your best in the bedroom.
I've been taking Horny Goat Weed myself and have been mixing it with pine pollen…
I'll spare you the details but let's just say the result has been phenomenal…
Get some Horny Goat Weed for yourself

here

.
Pick up pine pollen here.